Graham's Corner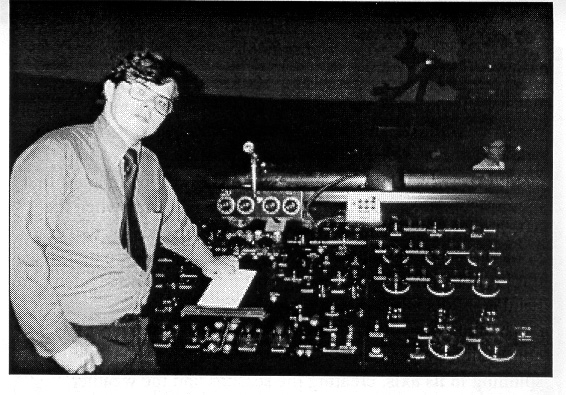 Long-time Planetarium Lecturer Francis G. Graham is shown at the
Planetarium Control Console for the historic
Zeiss II Planetarium Projector of Pittsburgh's original
Buhl Planetarium and Institute of Popular Science in September of 1982.

Francis G. Graham is Professor of Astronomy and Physics at Kent State University, who founded the American Lunar Society in the 1980s. He can be contacted at:

< fgraham@kent.edu >.


Edited By Glenn A. Walsh *** Sponsored By Friends of the Zeiss
Electronic Mail: < gcorner@planetarium.cc > *** Internet Web Site Cover Page: < http://www.planetarium.cc >
2006 April
---
Graham's Corner Weblog Archives
* 2006 May 12: THE NORTH KOREAN SATELLITE ATTEMPT OF 1998
* 2006 April 14: THE SENSIBILITY OF ZOAR
---
Other Internet Web Sites of Interest
History of The Buhl Planetarium and Institute of Popular Science, Pittsburgh -
Which Housed the Oldest Operable Major Planetarium Projector in the World !
History of The Adler Planetarium and Astronomy Museum, Chicago -
America's First Major Planetarium !
History of Astronomer, Educator, and Optician John A. Brashear
History of Andrew Carnegie and Carnegie Libraries
The Duquesne Incline, Pittsburgh -
Historic Cable Car Railway Serving Commuters and Tourists since 1877 !
---
Graham's Corner
Weblog Column By Francis G. Graham
Published at the beginning of each month on the web site of
Friends of the Zeiss/History of Buhl Planetarium

Francis G. Graham is Professor of Astronomy and Physics at Kent State University, who founded the American Lunar Society in the 1980s. He can be contacted at:

< fgraham@kent.edu >.